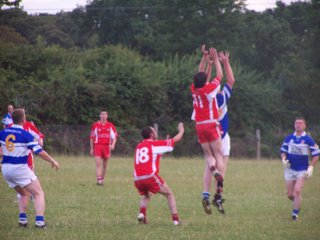 Ryan Maguire leaps for a high ball.
Micky Brown digs out the boots to help the boys out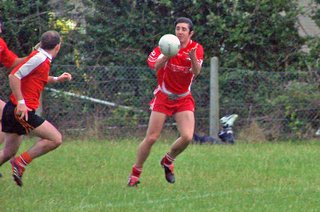 County panelist Maguire in action against local rivals Glenavy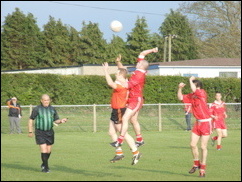 What on earth are you doing here Ryan????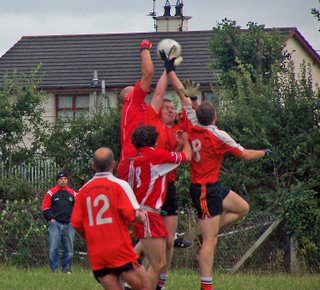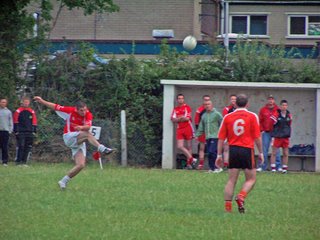 Ryan Gorman was on top form against the old enemy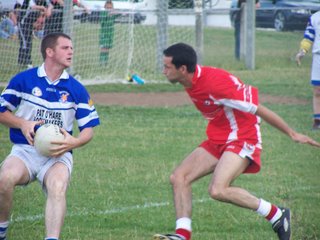 Paddy Campbell piles the pressure on the St. Johns defence during this league encounter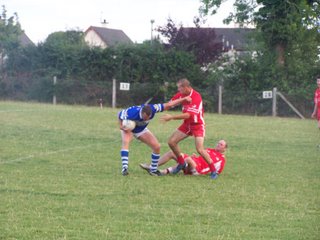 Then big Mahoney tramples all over the top of him - nice guy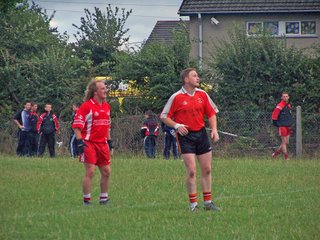 My money's on Grumpo for this duel!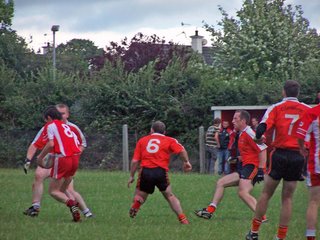 Outnumbered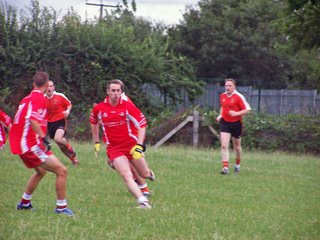 where on earth did that ball go?